Katie Rose's Client Story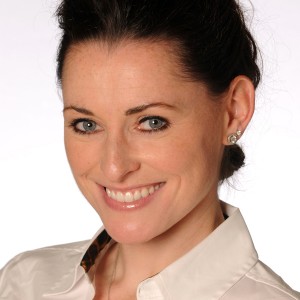 Professionally I was doing very well, but I was unhappy because I wasn't connecting my personal values and passions with what I was doing. I didn't know how to get off the track and move somewhere else. And I'd been flailing for so long!
I was looking for someone who could help me figure out how to position myself to move from the private sector to higher education. How would I be viewed as a viable candidate given where I was in my career?
When I started to read about Seth's background, it was clear to me that I was looking for exactly what he does. My biggest question was, what are the steps? How is this going to work? But I went into it with a very open mind and totally optimistic that I had found someone who was going to help. I didn't know what I was going to get out of it, but I knew it would be something great.
It's easy to feel identified by how much money you make, what your title is, or for what type of organization you work. Seth helped me change the framework: this isn't about any of that, this is about trying to see how I can bring myself out in an everyday work environment and feel like I'm contributing to something.
Seth really asks you to completely destroy the box, not just go outside the box. There's no box at all in his approach. It's about getting to the heart of who you are, what you're about, and what makes you tick. I loved the process. It pulled me along to think about myself differently, learning how to be comfortable answering difficult questions about myself.
He asked me to identify people in my life who are close to me and have them tell me when they think I'm at my best. Involving other people was eye opening. I started looking at myself through a different lens. This was something I'd never done before, and that helped fuel my feelings of positivity and excitement.
I've never been more proud and excited to write an "I'm changing jobs" email than I did the day I sat down to write to my professional and personal network about having accepted the position here at Villanova. The subject heading on the email was "A New Beginning," and it really was. This wasn't just a new chapter. I was throwing the book out and starting a whole new one.
It was the first time I'd ever been able to look at myself and at where I was going and say, I'm finally on the right path. I'd never had the confidence or insight to do that before. And that was the essence of what working with Seth meant for me.
Working with Seth was the best investment I've ever made.
"The hardest challenge is to be yourself in a world where everyone
is trying to make you be somebody else."
- E.E. Cummings